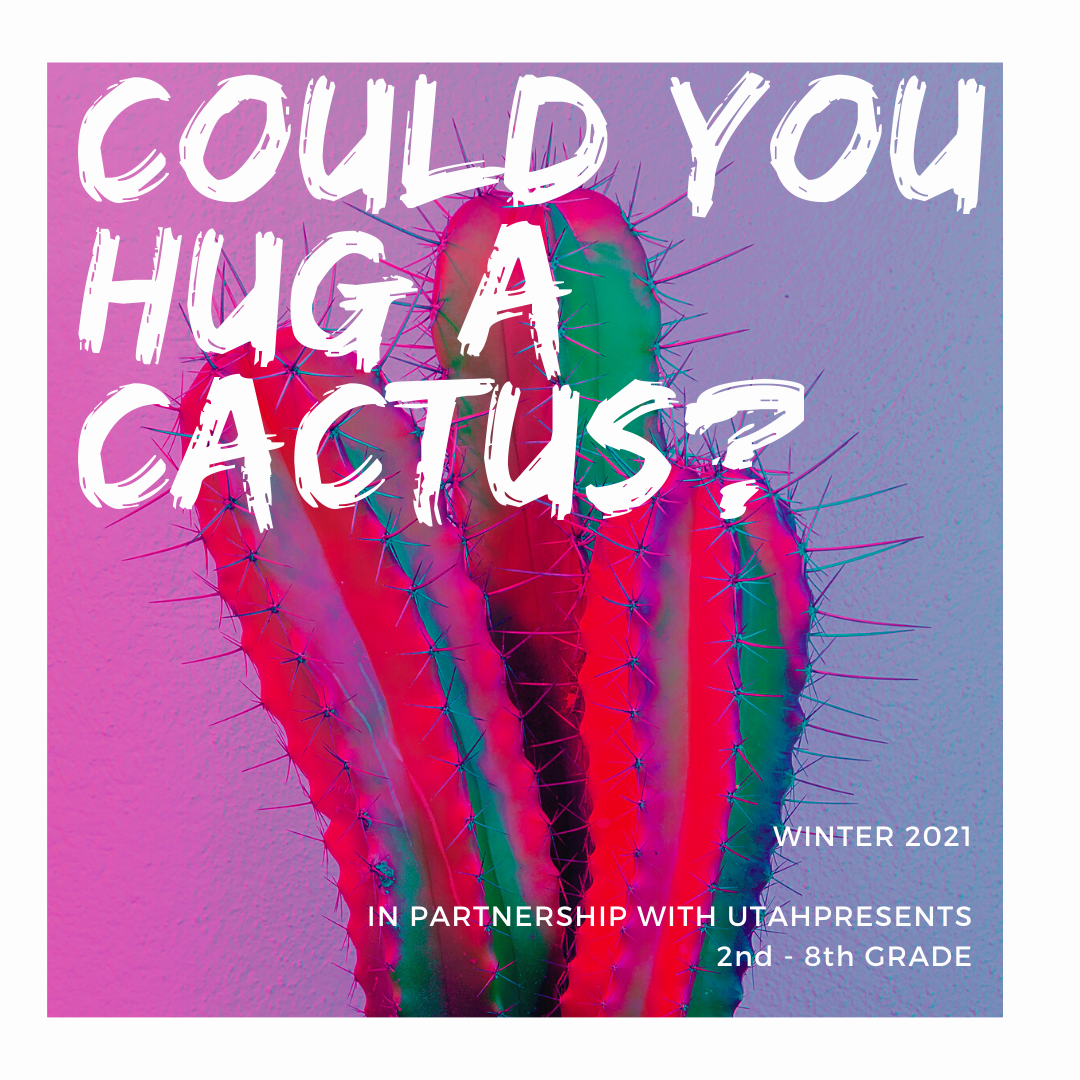 Auditions FAQ
Based on a collection of whimsical poems by Phillip Van Wagoner, Could You Hug A Cactus? is a musical revue that follows a group of kids as they come together to create a show that's bursting with poems and creativity. One by one, they each share their imaginative creations, until a nervous performer panics and refuses to contribute a poem. Can the cast help him shed self-doubt and ignite a creative spark?
This production is being presented by UtahPresents/Kingsbury Hall. This show will rehearse online via ZOOM. Filmed scenes and songs will be stitched together to create a final video production. Depending on COVID restrictions, in-person filming of individual sections may be allowed. The video will be made available as a virtual touring production for schools throughout the state. There are 13 speaking roles and 6 of those roles have singing solos.
DATES: January 27; February 3rd, 10th, 17th, 24th; March 3rd
AUDITION: Submit video audition by January 17th
Auditions are due by January 17th.
To complete your audition, you must submit a video of a monologue.
If you are interested in a singing role, you should also submit a video of a song.