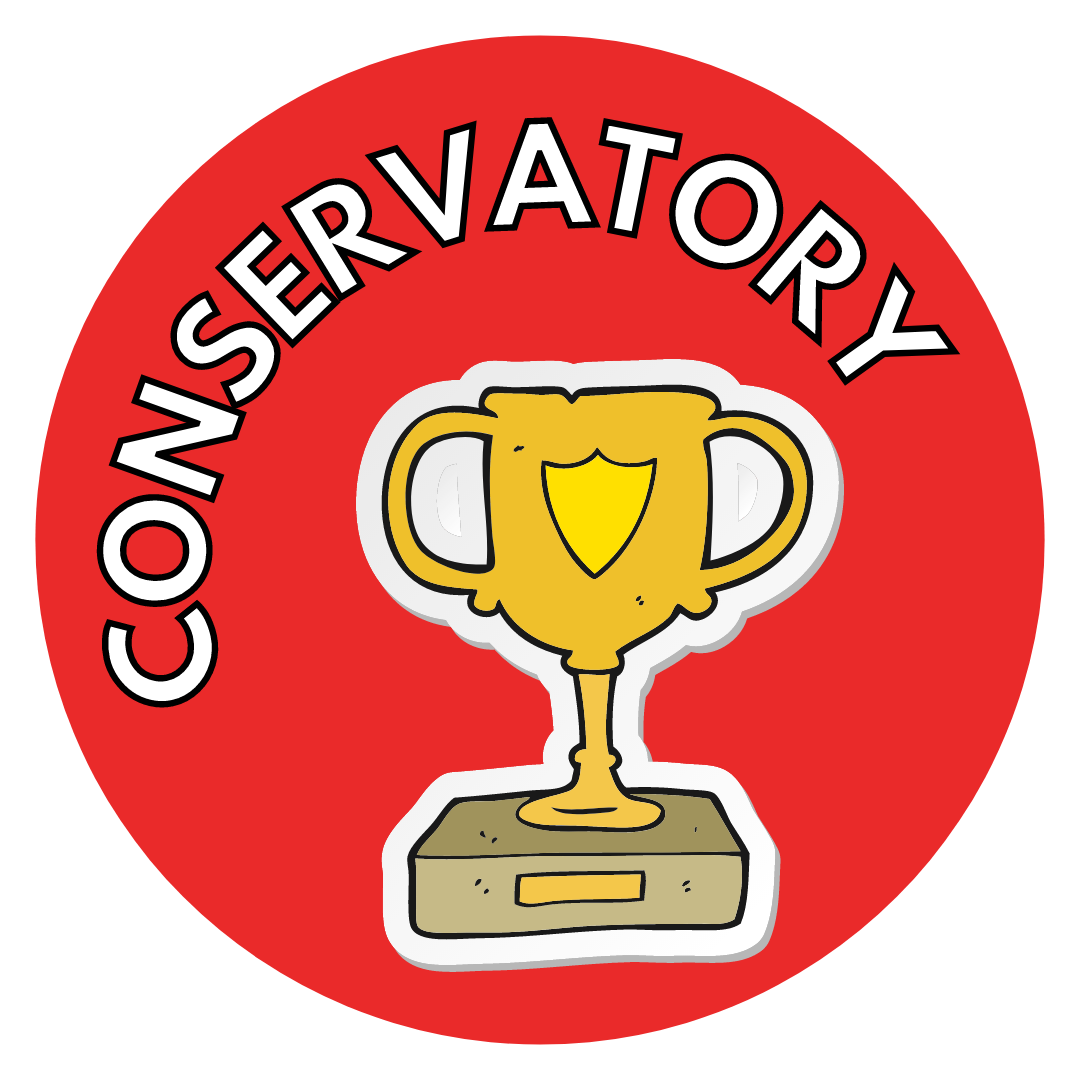 Youth Theatre's Conservatory is an award-winning training program for advanced high school actors. It is open to students who want to take their work to the next level.  Conservatory students regularly travel to perform and compete in state and national competitions.
We love our conservatory students. They are some of the nicest, most talented, well-rounded, and unique young people in town.  All conservatory members are expected to demonstrate high standards of conduct and to accept personal responsibility and consequences for their actions. We expect them to exhibit honesty, courteousness and consideration toward others.
Conservatory students are also creative and collaborative. They are consistently writing new work, choreographing movement, and learning music for their original projects.
We know that juggling school, extra-curriculars like sports or school theatre programs, and work isn't easy. If you are thinking about auditioning for Conservatory, make sure you've given it a lot of thought.
Conservatory Rehearsals are on Tuesdays and Thursdays from 6 pm - 8 pm throughout the school year. In the summer, Conservatory meets from 4 pm - 6 pm on Tuesdays and Thursdays.
Auditions for Conservatory 2022-2023 are open until June 8th.
Youth Theatre at the U is holding auditions for our nationally recognized high school conservatory. Conservatory typically meets twice a week on Tuesdays and Thursdays from 6 pm - 8 pm year-round. In addition to productions we create at the U of U campus, we typically travel twice a year. (Limited financial aide is available for tuition, but not for trip fees.)
Auditions are by video submission. The following is required for your digital audition:
Part 1: A Monologue: please keep to around a minute long

Can be classical or contemporary. It can even be a poem. Please use something you have memorized. No foul language. No accents.

Part 2: A Song: 32 bars or One verse and one chorus

Can be a musical theatre song or a pop song.
Using accompaniment is preferred to singing acapella.
Digital Auditioning Tips:
Have a clean clutter-free background
Make sure you have a light pointing towards you from behind your camera
For your auditions film either full body or 3/4 shots
For your interview questions film close up
Once you have created your submission video or videos, please upload them to YouTube as an unlisted link or upload them to google folder or other platform you're comfortable with. You will be submitting a link for us to view your video(s). We do not want to download your videos so viewing links only, please.
Please fill out the form below to submit an audition.