Youth Theatre is dedicated to the ideals of Theatre for Young Audiences: a system of artistic creation whereby young members of the community gather together to create a product to be enjoyed as both a creative process and an artistic product. It is this model, in an environment of professional leadership, and with an emphasis on the educational process, which we seek to perfect. In order to achieve this, we believe that our theatre must provide high-quality opportunities for exploration of the theatrical art form on both sides of the proscenium.
UPCOMING SHOWS AND EVENTS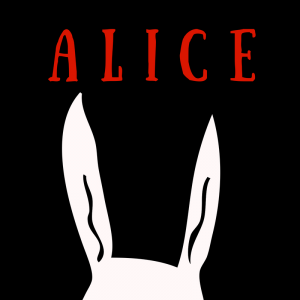 ALICE
Youth Theatre productions provide students with a professional production experience designed to increase performance and rehearsal skills while building confidence, empathy, and ability to work as an ensemble.
Do you want to be IN THE SHOW? Check out the After-School Sessions Page.
BASED ON ALICE'S ADVENTURES IN WONDERLAND BY LEWIS CARROLL
Bring the whole family for this original musical production of Alice, based on the Lewis Carroll classic and reimagined by Youth Theatre's Penny Caywood. Performed by the young actors of U of U Youth Theatre, the story follows Alice's adventures in the wild and wacky world she discovers after falling down the rabbit hole.
SHOW DATES:
Apr 12 @ 7:00 pm
Apr 13 @ 11:00 am
Saturday, April 13 • 11 a.m. Sensory friendly performance.
Sensory Friendly performances are designed to create an atmosphere at performing arts events that is friendly and welcoming to families with children on the autism spectrum or other disabilities that create sensory sensitivities.
Though all families are welcome at both performances, the 11AM Saturday Sensory Friendly performance will include the following:
• You can choose your seating in the theatre based on your needs whether you want to be close or far from the stage.
• A guide to visiting the theatre to help prepare children available prior to the performance
• Seating capacity is limited so there is space for patrons to move about and choose seats in the area most suitable for their needs.
• Staff are aware of the special accommodations that may be needed.
• A question and answer session with the cast after the performance.
TICKETS:
$10 adults
$5 Youth 18 and under
U of U students $5 (purchase at box office w/ U ID)
U staff/faculty save 10% (purchase at box office w/ U ID)
Ticket delivery options (select at check-out):
Easiest: Order online and print your tickets at home. It's easy, free, and you won't have to wait in line.
Pick up at will call:  free
Have them mailed:  $4 fee
Additional Information:
Everyone must have a ticket regardless of age. No lap sitting allowed.