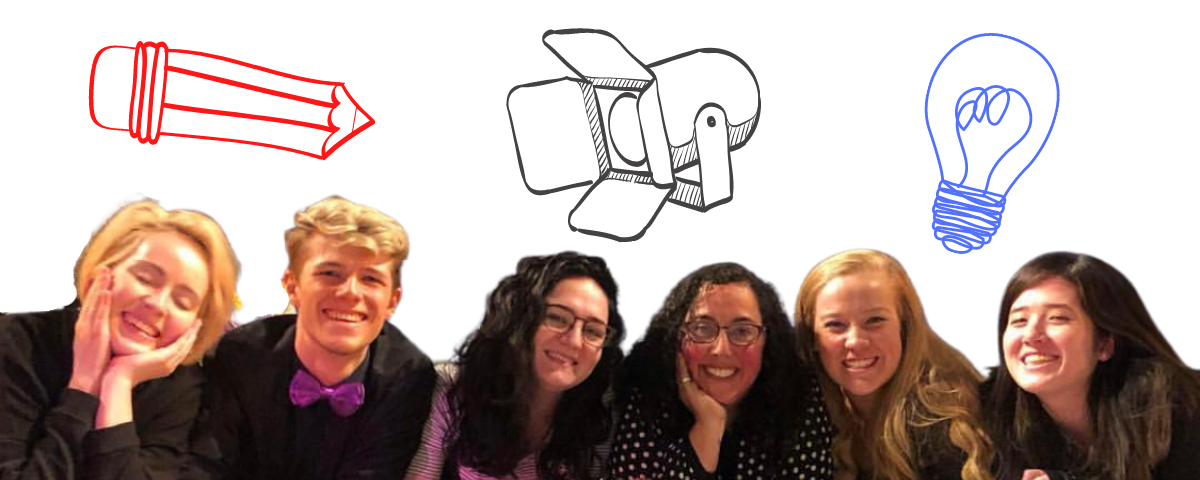 Youth Theatre at the U (YTU) is one of very few theatre programs for young people that is a part of a university year-round. Each year, YTU has several positions and internship opportunities to support our programming including our summer sessions and classes for students in grades K – 12 and programming for the upcoming season and school year. The Internship Program is an exciting opportunity to develop hands-on experience in theatre education through classroom observation, teaching artistry, and arts administration, while building professional relationships in the field. In addition, interns receive professional development opportunities to increase proficiency in theatre, education, and administration.
Summer Positions typically run from early June through the beginning of August for approx. 15 - 35 hours a week for 8 weeks; typically Monday – Friday, 8:30 – 3:30 pm; the length is dependent on position. Stipend is up to $420/week (depending on position). Housing not provided.
Like the University of Utah, YTU is working to become an anti-racist organization, and we value a diverse workforce and an inclusive culture. We are committed to diversity in all areas of our work and encourage applications from all qualified individuals without regard to race, color, religion, gender, sexual orientation, gender identity or expression, age, national origin, marital status, citizenship, disability, and veteran status. We strongly encourage applications from members of underrepresented groups.
Available Positions for Summer 2021:
Position Title: Teaching Assistant
Supervisor: Director of Youth Theatre
Classification: Seasonal Position
Position Summary: This position is an exciting opportunity to gain hands-on experience in classrooms. Assistants help in in-person classrooms and support professional teaching artists via a variety of summer sessions and classes. Over the course of summer, our assistants build professional relationships within YTU, gain administrative experience, gain classroom management, and build communication skills by working with children and corresponding with families.
Essential Duties and Responsibilities:
Assists Teaching Artists in in-person classrooms in roles ranging from leading an exercise to supporting classroom management.
Supervises students prior, during, and after in-person classes.
Communicates all student and classroom changes or updates to the program director
Supports day-to-day administrative tasks.
Provides excellent customer service for students and families.
Supports program events.
Assists staff and faculty to develop the curriculum.
Participates in weekly meetings.
Other duties as assigned.
Desirable Skills and Qualifications:
Must be a current U of U Student
Musical theatre or dance experience a plus.
Familiarity with using Google docs, Word, Excel, and Zoom.
Experience in customer service.
Strong leadership, communication, organizational, and interpersonal skills.
Strong written and verbal communication skills.
Ability to manage and direct multiple tasks concurrently, and provide follow-through.
Highly organized, strong attention to detail, and patient with customer service skills.
Must be an independent thinker and doer while being a collaborative, effective team player.
Physical Requirements & Work Environment:
Enjoy working in a fast-paced, non-profit environment.
Experience or interest in theatre required, arts education or experience working with youth preferred.
Commitment to social justice work.
Clearances/background checks will be conducted
Stipend & Schedule:
The stipend is $420 per week.
Consistent schedule Monday – Friday 8:30 am – 3:30 pm on site.
Term of Position is June 7, 2021 – August 6, 2021 (offices are closed July 3 - 11)
Assistants work 35 hrs/week, dependent on class schedule/cancellations, or other duties as assigned.
Application Procedures:
If you are interested in applying for this internship, please submit a Resume and References to Penny Caywood, Youth Theatre Program Director to p.caywood@utah.edu ASAP.
Guiding Principles for Arts Education
Promote inclusiveness by serving the diverse population of the Wasatch Front regardless of economic or social status, race, ethnicity, language, gender, age or abilities
Deliver quality programming that supports the successful accomplishment of developmental milestones for youth with a focus on skill-building and self-esteem
Provide high quality arts instruction and experiences
Develop artists into leaders, by promoting an awareness and understanding of the important role of artists as citizens in society
Inspire all students to reach their fullest creative potential