If you are looking for a drama program for your young actor, look no further! Our classes are a combination of acting training, character exploration, and theatre activities to keep your student engaged and learning from the comfort of their own home. We put the student's creativity and imagination to work to come up with original pieces of theatre. In our older classes we offer one-on-one coaching and solo opportunities for each student. By the end of the semester they'll be ready to confidently shine in their final video performance. Enrollment is limited to guarantee the best experience for all students involved, so register today!
WInter Session 2021
January 27 - March 3rd
WINTER 2021 ONLINE COURSE OFFERINGS
Ages 7 - 14
Acting & Musical Theatre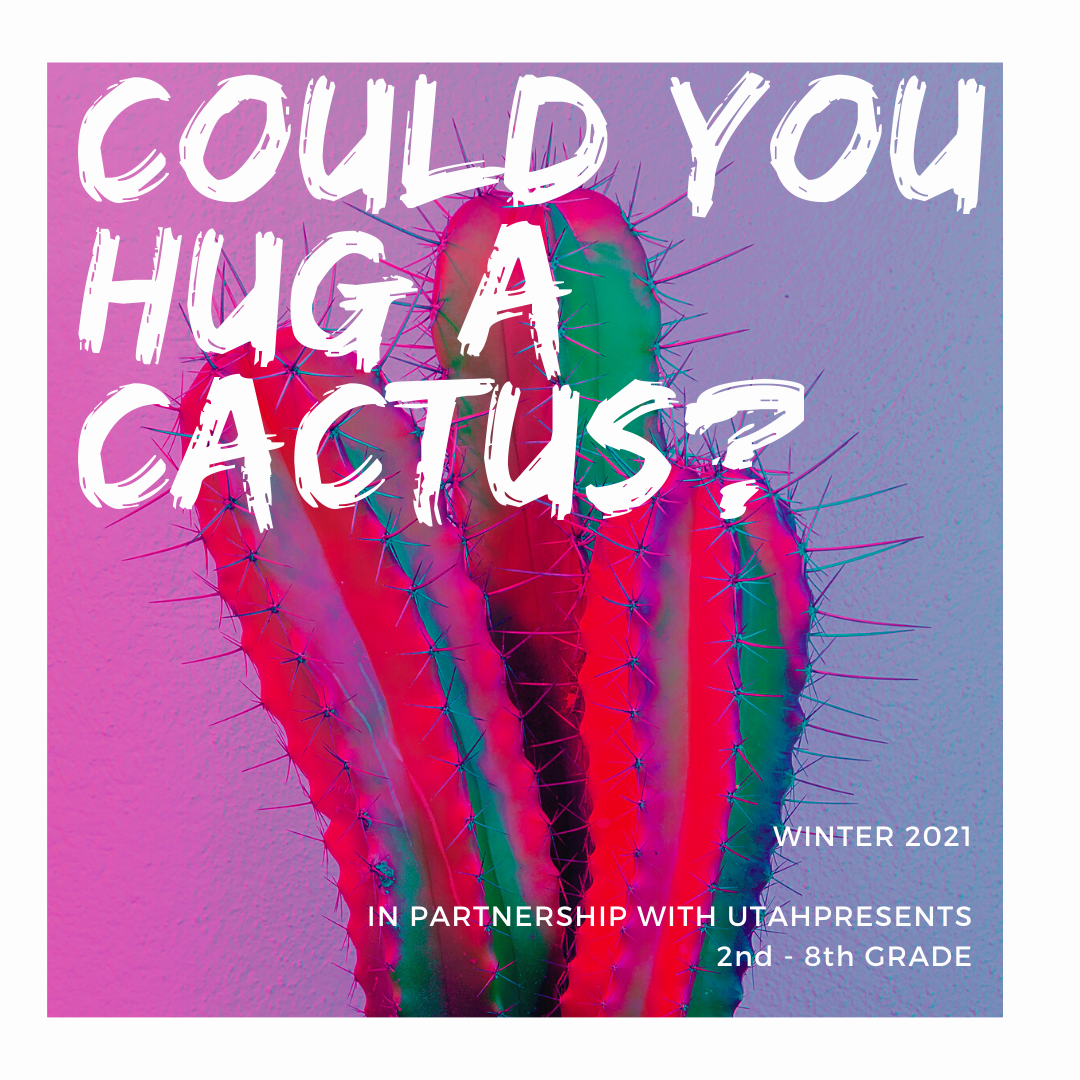 Based on a collection of whimsical poems by Phillip Van Wagoner, Could You Hug A Cactus? is a musical revue that follows a group of kids as they come together to create a show that's bursting with poems and creativity. One by one, they each share their imaginative creations, until a nervous performer panics and refuses to contribute a poem. Can the cast help him shed self-doubt and ignite a creative spark?
This production is being presented by UtahPresents/Kingsbury Hall. This show will rehearse online via ZOOM. Filmed scenes and songs will be stitched together to create a final video production. Depending on COVID restrictions, in-person filming of individual sections may be allowed. The video will be made available as a virtual touring production for schools throughout the state. There are 13 speaking roles and 6 of those roles have singing solos.
DATES: January 27; February 3rd, 10th, 17th, 24th; March 3rd
AUDITION: Submit video audition by January 17th
9th - 12th Grade
Conservatory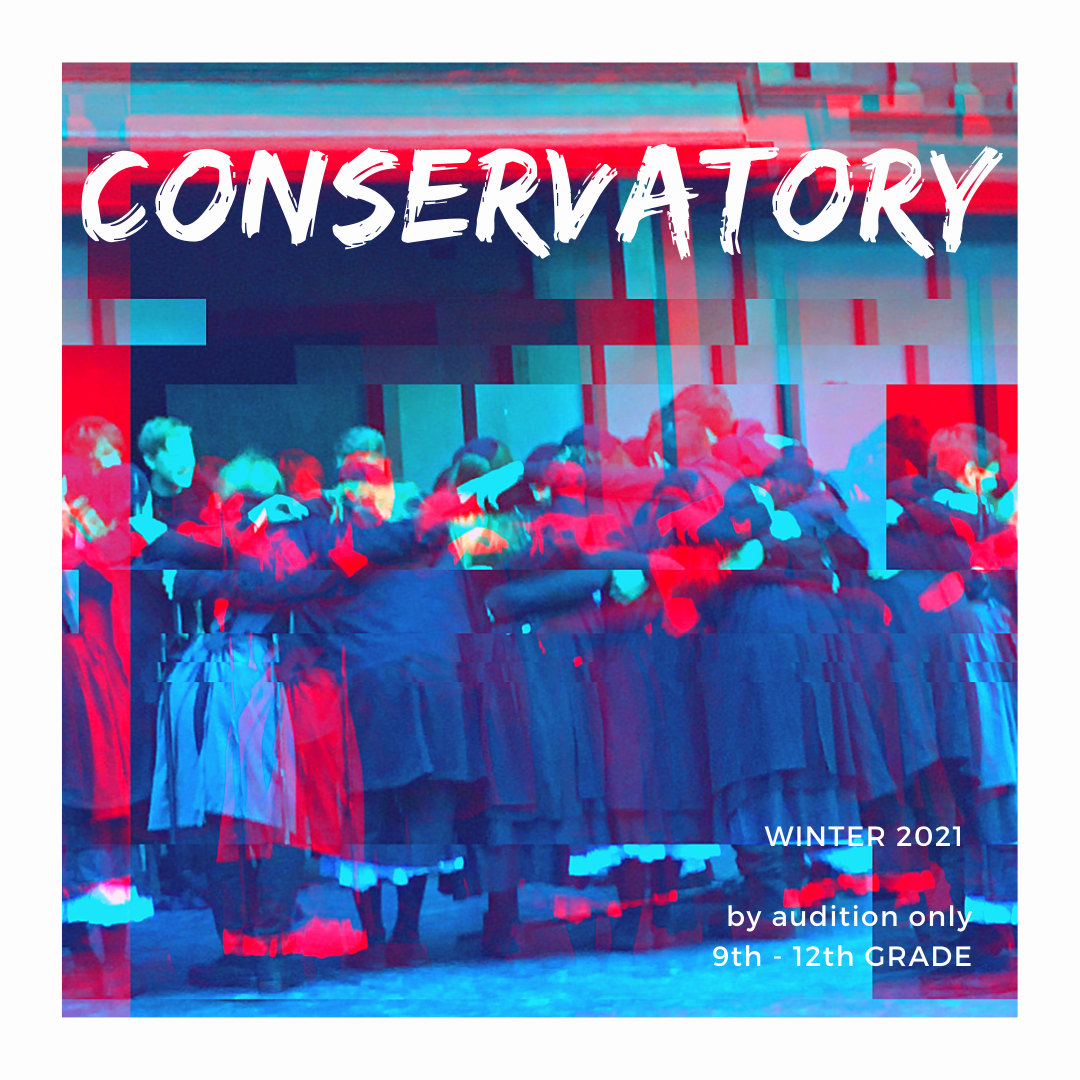 Youth Theatre's Conservatory is an award-winning training program for advanced high school actors. It is open to students who want to take their work to the next level. Conservatory students regularly travel to perform and compete in state and national competitions.
Please do not register unless you are already a conservatory member or if you've auditioned and have been invited to register. Auditions for Conservatoy will be announced this summer.
DATES: January 5 - May 13, 2021
COMPETITION FEES: $250 (plus individual entries)