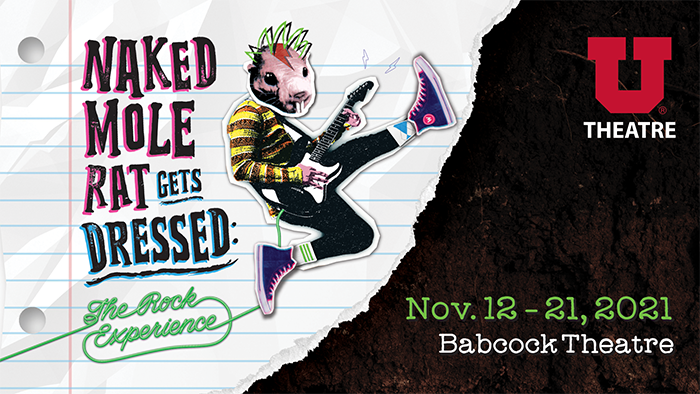 Welcome to the Department of Theatre's student guide for NAKED MOLE RAT: the Rock Experience.  We are happy you're here and hope you find these resources useful.
Use the activities before, during, or after you see the show in person or online. There are many ways to use the materials we have gathered and created here.
We hope you enjoy the show and these resources.